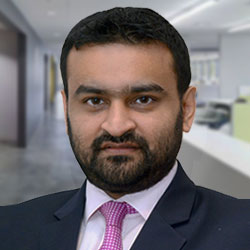 Amit is a Partner and Co-head in Cedar's Mumbai and London offices. He comes with over 17 years of management consulting experience in areas of market opportunity assessment, entry strategy, strategy formulation, partner search, due diligence and the Balanced Scorecard across a variety of industries & geographies.
More recently, Amit spends his time working closely with leading global banking technology suppliers, FinTech's and banks in addressing their financial technology related research and advisory needs. Some of his clients include; Thomas Cook, RBL, Finastra, Temenos, Oracle, Sopra Banking Software, KKR, Carlyle, Goldman Sachs among others.
Amit also plays a key role in co-leading IBS Intelligence, Cedar Group's global Financial Technology research and intelligence arm, where he spends his time working with global clients on a range of research and data needs. Amit holds an MBA from S.P. Jain. He has completed executive education programs at London Business School & Harvard Business School. He is also a Six Sigma certified Green Belt.
Relevant CedarViews