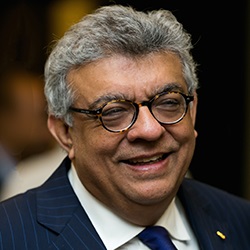 Cedar is a different kind of consulting firm.
We recognize that clients are in a state of motion, and our getting on and off their business cycle should not disrupt their business, but accelerate it. That clarity of direction is critical, and therefore we engage at the highest levels. That companies are not built in a day, and that our commitment to small or big clients is equally important. That the devil is in the detail, and the execution. That people are important, but not at the cost of progress.
And we serve, both with our minds and our hearts. Our minds, to innovatively assist clients to rapidly succeed. And with our hearts, so all our actions are based on the highest levels of integrity.
All we seek is recognition and respect for being excellent consultants, and also good human beings.

Sanjiv Anand
Chairman,
New York