The evolution of the FinTech incubator had led to the creation of a range of different environments among Labs and Accelerators. We review the unique propositions on offer - all of them designed to help FinTechs take the next step in business growth

Accelerators has become an umbrella term for any program providing a service structure of mentorship, networking opportunities and access to funding. The challenge,however, is to understand the distinctive characteristics and profiles geared towards reinforcing business start-ups.
Global FinTech funding has been increasing year on year for the past five years. This has resulted in corporates, consulting companies or Government agencies, usually in collaboration with financial institutions, running accelerator programs in the form of FinTech Innovation Labs.
Accelerators
"Accelerators" are organisations that aim to accelerate successful venture creation by providing specific incubation services, focused on education and mentoring, during an intensive program of limited duration. Over the past decades a wide variety of incubation mechanisms have been introduced by policy makers, private investors, corporates, universities, research institutes etc. to support and accelerate the creation of successful entrepreneurial companies.
The accelerator model includes intangible services, such as mentoring and networking, but it has specific features that sets it apart from existing incubation models.
Accelerators are not primarily designed to provide physical resources or office support services over a long period of time.
They typically offer pre-seed investment, usually in exchange for equity.
They are less focused on venture capitalists as a next step of finance but are more closely connected to business angels and small-scale individual investors. One of the reasons for this difference is that their focus is on early-stage tech start-ups for which the costs of experimentation have dropped significantly in the last decade.
The accelerator model places emphasis on business development and aims to develop start-ups into investment-ready businesses by offering intensive mentoring sessions and networking opportunities, alongside a supportive peer-to-peer environment and entrepreneurial culture.
The accelerator model concerns time-limited support (on average 3 to 6 months) focused on intense interaction, monitoring and education to enable rapid progress.
Types of Accelerators
As accelerators have grown in popularity, many nascent entrepreneurs and organisations such as universities, companies and regional development agencies feel attracted to the idea of starting an accelerator. Universities see it as a way to promote student entrepreneurship, companies as a way to tap into startup innovation and talent, and development agencies as a way to create employment.
The "matchmaker accelerators"
The matchmaker accelerator is typically set up by corporates, who wish to provide a service to their own customers or stakeholders. The primary objective of this type of accelerator is to match lead customers of the corporate with promising start-ups. There is often no profit orientation among these accelerators, and they offer no investment to the start-ups that participate in the program. Instead, these accelerators add value by helping the start-ups to connect with potential customers. As an example, FInTech innovation Lab in London, is run by Accenture, with the aim to create a platform for the financial services industry to collaborate on innovation with early-stage ventures - and in the process, Accenture can strengthen relationships with its clients.
The investor-led accelerator receives funding from investors such as business angels, venture capital funds or corporate venture capital and has the primary objective of identifying promising investment opportunities for them. Its objective is to bridge the equity gap between early-stage projects and investible businesses. Hence, the screening criteria in these programs tend to favour ventures that will take on follow-on capital and become attractive investment propositions. These accelerators typically provide some form of seed financing to startups in exchange for equity and often focus on startups that are in the later stages of development. This accelerator type resembles most of the original concepts of Y Combinator and Techstars developed in the US.
The "ecosystem accelerator"
These accelerators typically have government agencies as a main stakeholder and the aim to stimulate start-up activity, either within a specific geographic region or within a specific technological domain. The ultimate objective of these programs is to develop an ecosystem of start-ups within the region or the technology. Hence, selection criteria and processes in these accelerators are organised to attract companies that fit within that vision. These accelerators typically select ventures in a very early stage in the lifecycle.
Often, a value proposition has not yet been developed, and sometimes it is just an individual with an idea. Paris-based Scientipole Croissance promotes its program to unemployment agencies in order to encourage unemployed entrepreneurs to apply to the accelerator and focuses heavily on the potential for job creation in the selection criteria. Accelerators may help solve some of the problems associated with previous generation incubation models. Earlier, some incubation models have been accused of merely acting as life support and keeping tenants alive in order to secure rent and fill their incubation space.
As most accelerators invest in their start-ups the accelerator model has an added incentive to make sure that the selected start-ups survive and scale. Accelerators are a way to shorten the journey of start-ups, resulting in either quicker growth or quicker failure.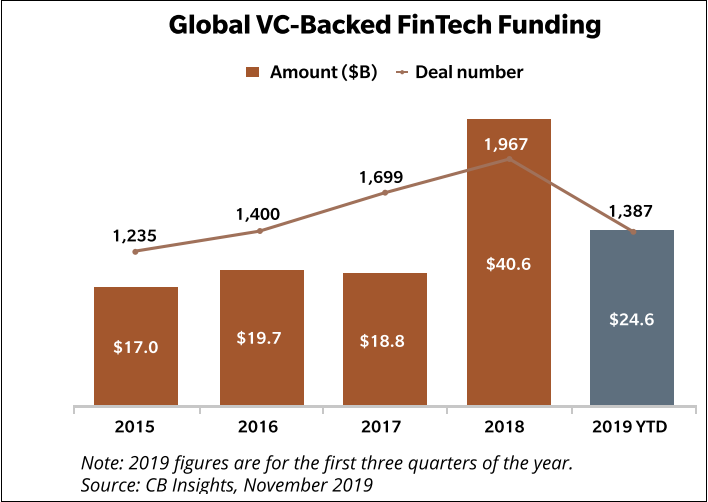 "The accelerator model includes intangible services, such as mentoring and networking, but it has specific features that sets it apart from existing incubation models"
FinTech Labs bring together innovators, senior financial services executives, regulators, investors and many others in order to accelerate the growth and adoption of the innovations brought into the Lab. The environment provides an opportunity to work with potential future customers to test product market fit gain unique insights into the financial services industry and build strong relationships.
Key benefits of a FinTech Lab include:
Business and legal mentors dedicated to help the start-up cohort succeed.
Access to decision makers at financial institutions which saves on business development effort.
Validate/ test the product market fit, the "buy-ability" and relevance of the FinTech proposition in a safe environment; refining use cases and discovering new ones.Externally led workshops and panel discussions on relevant topics.
The opportunity to participate in a business-led proof-of-concept exercises.
Workspace and infrastructure for the FinTech.
PR and marketing opportunities to raise profile and build the FinTech brand.
The way forward
By its very nature, innovation is explorative. It is about trying new things, testing unknowns. Not every project is going to be a success and not every proof of concept will be developed into something that makes money. These are facts. The ability to work sustainably, creatively, and collaboratively with the whole innovation ecosystem will be vital to the continued success of all those they work with.
Accelerators and Labs are a clever and non-traditional approach for big companies and financial institutions to stay ahead of the curve and manage to be innovative and fresh. With years of experience, big clients and global reach, corporates can offer start-ups a unique value proposition that can help them scale up and establish themselves as companies. Multinationals are also more equipped and have the resources to run global programs, often focusing on a specific vertical based on their area of expertise. In the next few years we will see more corporates experimenting with the accelerator model and looking for ways to engage with start-ups and newer FinTech players.
To read more such insights from our leaders, subscribe to Cedar FinTech Monthly View
Talk to our Consulting leaders about how we can add value Contact us to make strategy & innovation work for you
Relevant CedarViews