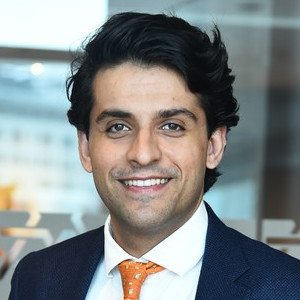 Sahil is Director-Strategic Projects at Cedar's Mumbai and London offices and spends his time working with clients in the private equity, consumer, and retail space. His work is focused on a range of strategic areas including E-commerce, people and organizations, corporate finance, and the use of the Balanced Scorecard, among others.
Prior to Cedar, Sahil comes with strong consumer-focused private equity and venture capital experience in Southeast Asia via his experience at Everstone Capital and DSG Consumer Partners. While in the investing space, he worked extensively on the food & beverage, media & entertainment, and technology space, including the investment and roll-out of the Burger King franchise in India.
Sahil also plays a key role in co-leading IBS Intelligence, Cedar Group's global Financial Technology research and intelligence arm, where he spends his time working with global clients on a range of research and data needs. He writes regularly for the iconic IBS Journal on FinTech market trends and investments.
Sahil has an MBA from London Business School, and a BS in Finance from NYU Stern. He is the Chapter Chair for YNG (Young Presidents Organization) and also serves actively as a NYU Stern Alumni Association Committee Member.
Relevant CedarViews